OUR DANCE TEACHERS
Take a look at our dance teacher biogs below to find out what sets us apart from other dance schools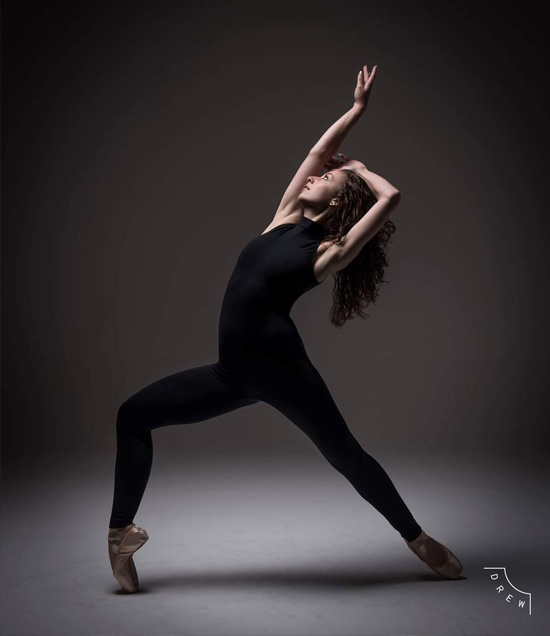 Principal
Karen trained at the Northern Ballet School in Manchester and graduated 3 years later with a Diploma in Professional Dance and a job as a soloist in a small neoclassical company. 
After that, she focused more on the teaching aspect of dance and received the Certificate in Ballet Teaching Studies (Royal Academy of Dance) and BA (Hons) Professional Practice in Teaching and Choreography (Middlesex University).
Karen opened her school, KNT Danceworks, in Manchester City Centre in 2009. She taught ballet at Salford University and was invited by several establishments to teach workshops, including Manchester City College, The Arden and the Conway Centre in Anglesey. She has also taught company class to the principals and soloists of the Chinese National Ballet during their tour with Akram Khan Dance Company. Karen has worked with dancers from Royal Ballet School, Central School of Ballet, Elmhurst, Hammond, Northern Ballet School, Dresden Semper Oper, English National Ballet, Bern Ballet, Royal Ballet Company and La Scala. She also regularly teachers and adjudicates at various competitions throughout the UK. 
In the last couple of years, Karen has become a ballet teacher to the Manchester based company dancers of Company Chameleon. In 2023 she secured a dance home for KNT Danceworks which is one of her proudest moments to date! 
Verity Goodwin – Dance Teacher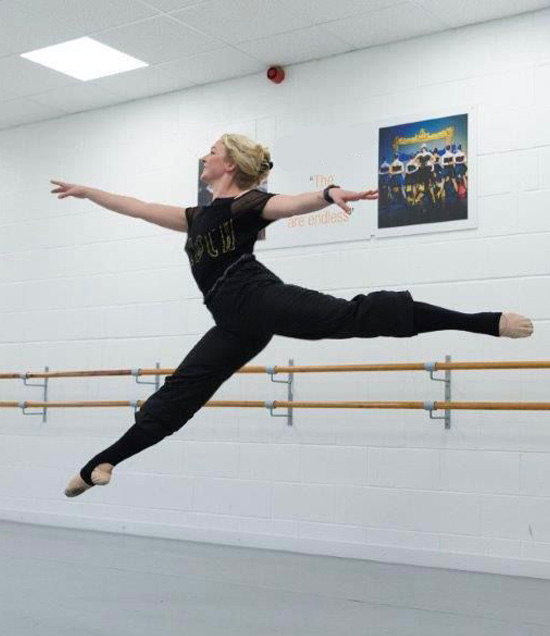 Verity began dancing at the age of three and trained at Joyce Mason School of Dance. She was an assoiciate at Northern Ballet Theatre and attended York Scholars from 11-16 years old. At sixteen Verity received a full scholarship to study Musical Theatre at Millennium Performing Arts from which she graduated with a National Professional Diploma. While at college she was fortunate to take part in many West End workshops, a pilot episode for a ITV and presenting at the Gymnastic World Championships. Since graduating Verity has worked professionally and her credits include; featured vocals on 'The Way I Feel' Transcode, the face of TopCashBack Advertising Campaign, various pantomimes, Julia Martin Productions, singer/dancer ITV, Swing for several Costa Cruise productions, event dancer and more recently performed with Coldplay on their Music of the Spheres world tour.
Verity teaches many genres of dance/workshops and has been fortunate to teach at various schools across the UK. Verity is currently a British Ballet Organisation Scholars faculty member and teacher at KNT Danceworks.
.
You don't know how much it meant to us to still have the opportunity to learn ballet as adults, and the devotion the teachers put in during the dance shows. Thank you KNT!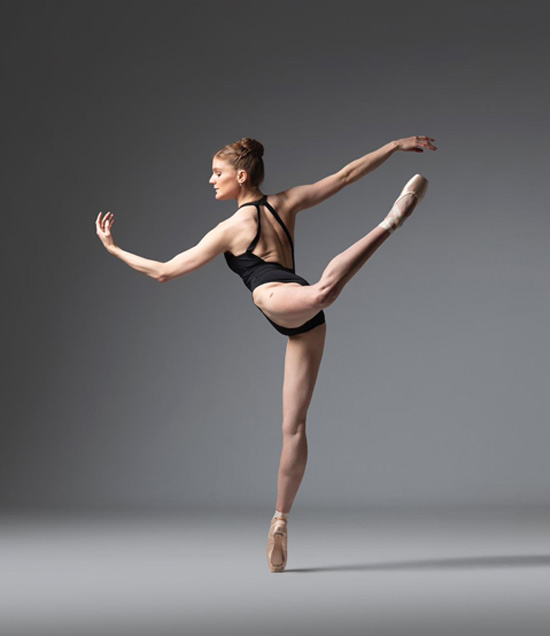 Georgina trained with the Northern Ballet company in Leeds on their Graduate programme, during which time she performed with the company in their Nutcracker and Swan Lake productions. Georgina then went on to join the State Opera Ballet Company in Bulgaria, performing soloist roles in their Cinderella, Swan Lake, Alice in Wonderland, Viva La Operetta, La Bayadere, Pas De Quatre, Giselle, amongst many more productions throughout the years. Georgina has also danced in a Sam Smith music video 'Thrill of it all' and alongside Coldplay on their 'Music of the Spheres' 2023 tour.
KNT Danceworks is just the best, most supportive dance family. It will always hold a very special place in my heart and I feel so very lucky to be a part of it.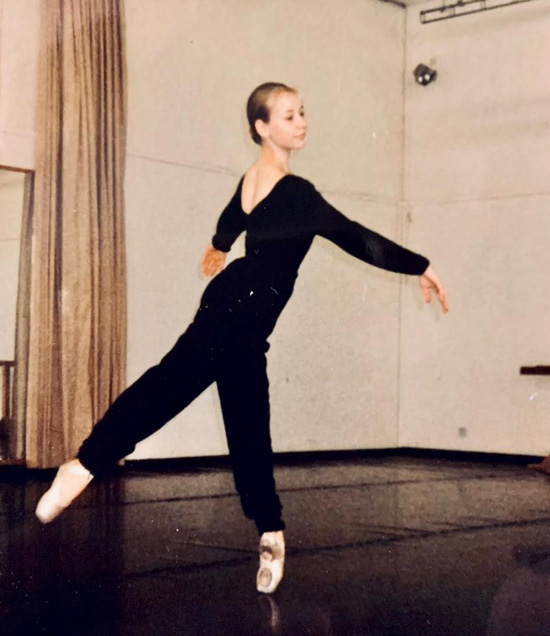 Vanessa joined the KNT children's faculty in 2019. A long-standing member of the KNT adult ballet scene, Vanessa originally trained at Northern Ballet School in Manchester before going on to complete her teacher training with the Royal Academy of Dance. Vanessa is committed to passing on her love and passion of ballet onto the next generation.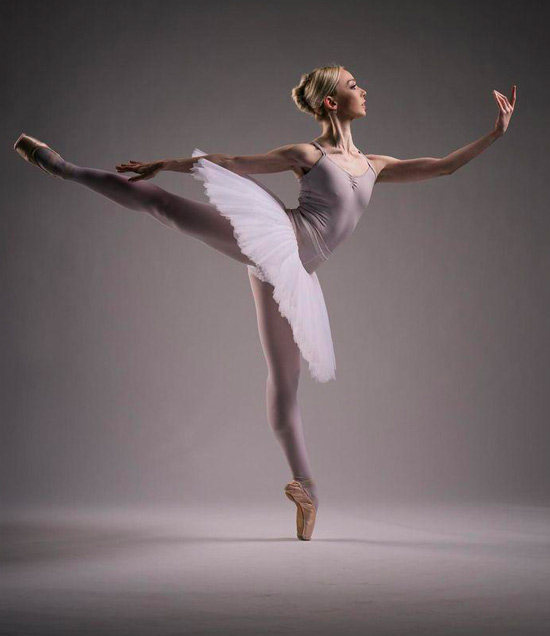 Emily has spent the last 12 years working as a professional ballet dancer in England, Europe and America.

After 17 years of local and vocational training she gained my BA (Hons) degree in theatre dance, specialising in classical ballet.
She started her career with the Sarasota ballet in America before spending 3 years in London as a principal dancer with the Vienna Festival Ballet and finally in the Czech Republic, where she became the long-standing principal dancer for almost 8 years.
She has danced in almost all the Classics; as Odette/Odile in Swan Lake, Clara/Sugarplum Fairy in Nutcracker and Aurora in Sleeping Beauty. One of her more well-known performances being Nykia in La Bayadère in which she received a cultural award for her contribution to the arts in Europe.

Alongside these ballets she also had the opportunity to delve into lead roles in dramatic and modern ballets such as Desdemona in Othello, the Bride in Blood Wedding and Staritska in Ivan the terrible, a role for which she received a nomination for a national award in the Czech Republic.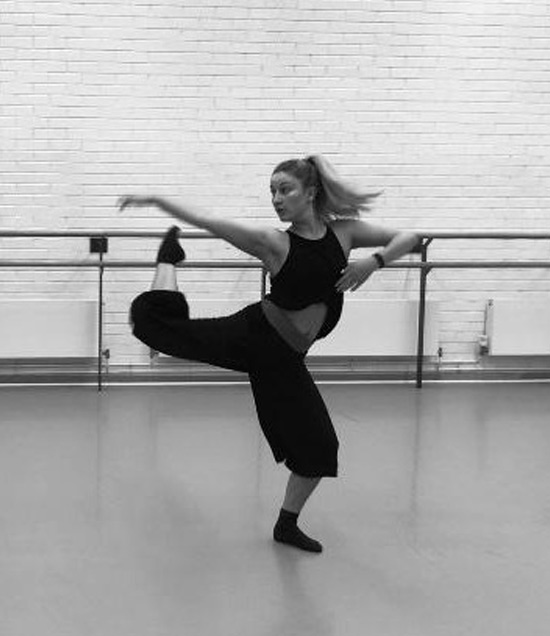 Evie graduated with a Bachelor's degree in Dance and Professional Practice from (what college?) in 2018. Classically trained in Contemporary and Ballet from a young age, she loves teaching various styles and has a passion for teaching in a community setting. She has worked with various choreographers in many different genres of dance and has recently just danced for Coldplay on their tour in Manchester.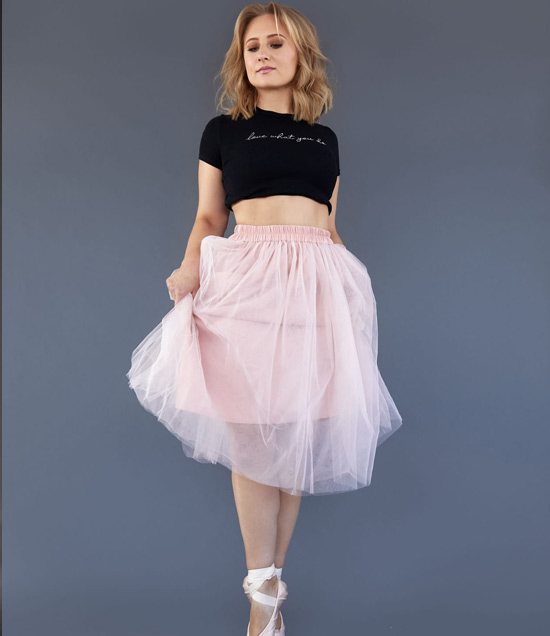 Jasmine has been dancing since the age of three and is trained in a wide range of styles: from classical styles like Ballet, Tap and Jazz, to more modern styles like Commercial and even Bollywood! She began her teaching career at age 16,in her hometown, Hull, and at 18 was lucky enough to complete her BA (Hons) Dance and vocational dance training at Creative Academy, just outside of West London.
Since completing her training, Jasmine has worked as a professional dancer, singer, choreographer and teacher in various locations both in the UK and abroad. Her credits include performing as a dancer/vocalist at both Siblu and Away Resorts holiday parks; appearing on episodes of popular TV shows on ITV; touring as swing in the popular pantomime 'Aladdin;' as well as completing contracts with Warner Bros.
Jasmine has also taught dance and acro at both recreational and competitive level to children and adults across the UK and Ireland. She is a passionate teacher and not only strives to expand her knowledge of her craft but loves to pass on her knowledge to her students
If you are interested in finding out more about our classes contact Karen on

07783 103 037

or email

info@manchesterdanceclasses.co.uk